A Guide to Microsoft Office 365 for Businesses
31 August 2018
Microsoft Office 365 is the ultimate software for businesses providing the basics such as Word, Excel and PowerPoint, plus a lot more applications to improve productivity in businesses. Office 365 makes collaboration and communication within a team much easier and has a range of features to help your business run smoothly and efficiently. If you're not experienced with this software, luckily for you we are, and we're here to help you with our Office 365 guide.
ICT Solutions Office 365 Guide
How does Office 365 benefit businesses?
There are so many benefits to using Office 365 software particularly for businesses. In any business something that improves communication, productivity and brings order and organisation is welcomed. Office 365 does exactly this with its many features. With Office 365 you can;
1. Work from anywhere
As Office 365 is cloud based this allows you to access documents, files and emails from anywhere that has an internet connection. You can work remotely at any time from any device including mobiles, meaning you don't always have to be physically in the office to work. Working on the go is a more efficient and flexible way of working.There are also no limits on the amount of devices that Office 365 can be installed on, unlimited devices means your whole workforce can have access to this software.
2. Collaborate with colleagues
Teamwork is a major part of how companies work so software that makes collaboration easier and more efficient is a bonus. Office 365 has many collaboration features that enables the team to share access to documents and each person can edit the same version in real time.
3. Get organised
Organisation is key to the performance and success of a business and office 365 provides a helping hand in keeping operations organised. This software manages contacts, emails, meetings and updates this information across all devices. Office 365 makes project management quick and easy.
4. More control over security
Office 365 has security features built into the software such as email encryption so only the intended recipient has access to the email, there's also more control over who has access to data and if you lose a device you can wipe all data remotely so it doesn't end up in the wrong hands. The security features are the biggest benefit of Office 365 as keeping your business secure and giving you peace of mind is a big priority!
5. Scale your business up and down flexibly
Businesses can increase and decrease in size and Office 365 makes these transitions easier and more flexible. Pay-as-you-go payments mean you're not restricted as you can use the same system and tools no matter the size of your business. This flexibility means you also pay for what you need and no more which makes it a cost effective solution.
What are the range of applications included in Microsoft Office 365?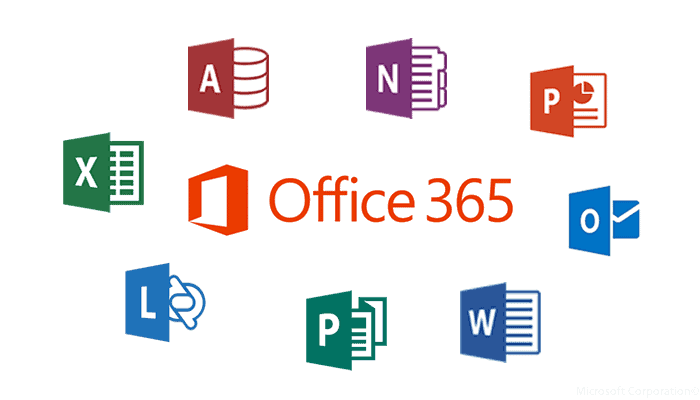 There are many applications which make these benefits possible including:
Outlook

Yammer

Skype for Business

OneNote

OneDrive

Teams
For a more detailed Office 365 guide of each of these applications take a look at our software as a service page. This software is our number one choice for office applications to improve organisation, communication, collaboration and security in your business. Speak to our experts about Office 365 today by calling 0151 230 2424.
---