Door Entry Systems
Phone and Video Entry Systems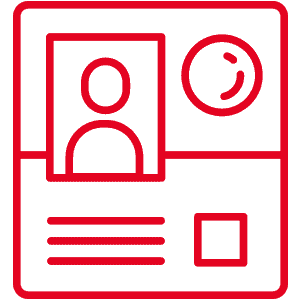 Door entry systems are a very efficient and increasingly popular way of restricting or managing access to a whole building, specific room or office.
A commercial door entry system can use an intercom, or it could use a more sophisticated audio or even a video door entry system that allows someone inside the building as a way of granting access to visitors. Using one at the entrance to your building helps keep your premises safe and secure.
Here at ICT Solutions, we're able to design custom commercial systems that make sense for your business and help to ensure only your employees and authorised visitors gain access.
TYPES OF DOOR ENTRY SYSTEMS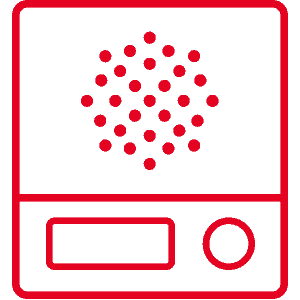 BASIC SYSTEMS
Door entry systems can take a range of forms, with the most basic being a simple intercom system. This classic 'buzz door' entry system allows external visitors to press a call button, speak to someone inside, and then be allowed access into the building.

VIDEO DOOR ENTRY SYSTEM
Video entry systems are perfect if you're looking for extra security and peace of mind. As well as the classic intercom system, they also feature recording facilities—combining both video and audio entry. So how do they work? When a visitor presses the button outside, the camera is instantly activated and a buzzer will ring on the handset. This gives the reception staff a chance to look at the visitor, and decide whether to allow them entry. Because this is a video intercom system, you can also choose to speak to them using the audio facilities for extra clarification. If you do decide to let the visitor into the building, you can then grant them access by unlocking the door with a release button.

WIRELESS DOOR ENTRY SYSTEMS
We also offer wireless door entry systems for times when wired door options aren't suitable. Easy to install, wireless intercom systems use specialist DECT technology, meaning that they work just as well as wired systems. With a long operating range of over 100m, the distance between your business' front door and reception shouldn't be an issue.
BENEFITS OF DOOR ENTRY SYSTEMS
Not only do intercom-based door entry systems strengthen the security of your building, they also comes with a number of other benefits:
A modern and professional look for your building
Both video and audio door entry systems let you know in advance who's arriving, giving you time to prepare
No more key fobs – access control means your staff don't need a set of keys for entry into the office or building
Can act as a crime deterrent, especially in the case of video systems
As well as acting as an entry system, it also functions as a secure door lock system
There are touch screen options for a modern look and ease of use
OUR DOOR ENTRY SYSTEM INSTALLATION PROCESS
We install door entry systems using a four-step process. This ensures that we tailor our installation to the individual needs of your business, and are able to do a great job every time.
We start by carrying out a survey of your premises so that we can get an idea of what you want, and find out how it will work with your existing infrastructure. We'll also take this opportunity to identify any obstacles that might cause challenges during installation. After completing the survey, we'll design your office door entry system, taking into account security and capacity.
Once we've planned what we're going to do, it's time for the installation. Our approach to implementation is centred around causing you as little disruption as possible—we strive to avoid any reductions in your productivity. Once we've got everything set up, it's time for a final check in our post-installation survey where we make sure that everything is working as it should be.
Your Door Entry System From ICT Solutions
We can design, fit and install door entry systems that will benefit your business in several ways, and we always take a personal approach to make sure the technology fits your company and not the other way around. Whether you're looking for a door entry phone system, a wireless video solution, or even a hands free intercom, we personalise our services to your business' needs.
More on Door entry systems
Get in touch
TO FIND OUT MORE ABOUT HOW WE CAN HELP YOU, GET IN TOUCH TODAY.
0151 230 2424
Alternatively leave us a message via our contact form and we'll get back to you!