Pros and Cons of Managed IT Service Providers
28 June 2020
If you're thinking about outsourcing your IT services, it is important to determine whether it's the right decision for your business. We've assessed the pros and cons of managed IT service providers to give you some more insight.
What is a managed service provider?
A managed service provider (MSP) is a company that manages a businesses' IT infrastructure or user-end systems, often using a subscription model. Instead of the traditional break-fix model of IT support, MSPs are proactive and attempt to fix issues before they become a real problem. The idea is that MSPs improve operations and cut expenses in the long term. 
Here are some of the possible disadvantages of using MSPs:
1.  The initial spend increase. The idea of paying for a subscription could be a bit daunting, especially if you've never had to pay for external IT services before. At ICT Solutions, we have Bronze, Silver & Gold subscription packages with a range of price options suited to every business. It's also important to remember that in the long-term, you're very likely to save on costs.
2. The company you choose might not be nearby. If you opt for an MSP that's based abroad, you will struggle to resolve issues that require on-site engineer support. Luckily for us, we're based in Liverpool's Baltic Triangle and are within easy reach of Liverpool Lime Street Station and the M62. Our engineers are easily connected to the rest of the UK and able to travel when an on-site issue arises.
3. External communication. Instead of communicating solely with your internal team, you'll have to get used to liaising with the new support team over email and phone. Our Gold subscription package includes 24/7 full managed IT support, so you won't have to worry about waiting for an issue to be fixed.
Here are some of the potential advantages of using MSPs:
1. Expertise knowledge.  By outsourcing an MSP, you're effectively providing your company with instant access to a skilled and fully trained IT department.
2. Proactive maintenance. At ICT solutions, we proactively seek out and fix the likes of network, security, cloud computing and software issues before they worsen.
3. A more secure business. Amid the current pandemic, keeping your IT systems secure is more important than ever. We have a range of resources to prevent viruses and malware from damaging your business. 
4. Account management support. Our experienced client management teams are on hand to ensure the smooth running of your IT infrastructure. We can also help you ensure that all legal and regulatory requirements are met.
5. Allows you to do what you do best. By keeping on top of things, we can help your ICT systems run smoothly without any interruption to your workflow. 
ICT Solutions can help your business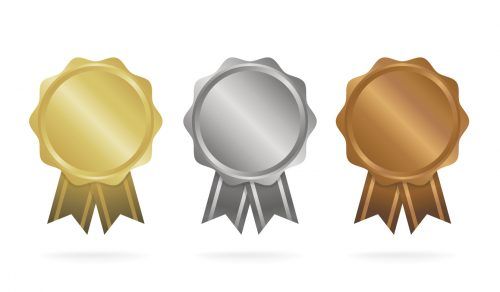 Ultimately, if you're looking for an all-in-one solution and a top-quality service, then ICT Solutions' fully managed services could be what you're looking for.
Our Bronze, Silver and Gold subscription packages are ideal for small and medium sized businesses, and can be tailored to suit your individual needs. Get in touch today to find out more.
---