The Importance of Firewalls and Anti-Virus Software
19 October 2018
Anti-virus software has never been more important to businesses as it is now. That's a fact. Whether you place your choice of firewall and anti-virus at the top of your priority list or not, it is worth acknowledging. Even the most basic of business IT infrastructures use email, office software and some kind of backup system, as well as storing numerous files that are vitally important to the smooth running of the organisation. The more complex the set up, the bigger the business and the more reliant it is on everything working the way it should.

Though you may rarely think about this, that system is always open to attack. Your firewall and your anti-virus software are your first lines of defence.
How big is the threat, really?
You wouldn't leave the office at night without locking up and putting the alarm on, would you? How big would the threat to your building be if you did? How many people would be likely to walk by your business and, of those, how many do you think would try to break in just because you hadn't put the shutters down, or double locked the door? We do these things every day without question because we value our physical assets.

The threat to cyber security is vast in comparison. Here, we're not talking about the number of potential threats likely to stroll past your front door, we're talking about a whole world full of viruses, designed to seek out weak systems wherever they are. If you don't employ adequate cyber security then there will be a breach sooner or later. It is almost an inevitability. So roll down those virtual shutters and make sure they're going to hold.

We don't say this to scare you, we say it to prepare you! There are ways of adequately protecting your system and simple steps you can take to put them in place.
Employing anti-virus software and other forms of cyber security for your business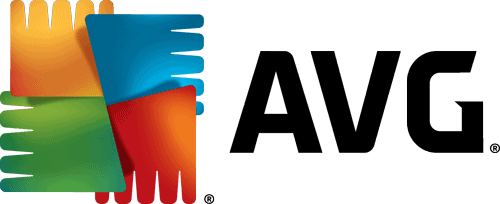 An out of the box anti-virus software and built in firewall are nowhere near sophisticated enough for most business IT systems. The security threats themselves are evolving all the time, so our security systems must keep up. If you're a freelancer working from home on your laptop then perhaps a good quality anti-virus software and firewall will protect you, but if you have a larger IT infrastructure then we suggest that you take a layered approach to cyber security.
This is not to diminish the role of your anti-virus software. It is of absolute importance but it is not the only security measure you need in place. Instead of simple firewalls, we employ advanced firewalls for our clients. Along with state-of-the-art anti-virus these protect your system on two fronts.

Our cyber security is bespoke to each client. As such, we can't tell you in an article what you need or should do to protect your business. What we suggest is that you speak to our team and take consultancy on the subject. Safe and regular data backups are going to be required, for sure, but how often depends on how often you update the documents in question. For instance, why backup your website every day if you only update every month? Perhaps you need a guest login for your WiFi, to stop people external to the company having access to your system, or perhaps you rarely have guests who need to get online.

The point is, cyber security is more important now than it has ever been and the need for it is not going away any time soon. Take it seriously, seek advice, select your anti-virus software well and you should be well protected. Backup just in case.
If you want to know more about cyber security speak to a member of our team by calling 0151 230 2424 and we'd be happy to advise and provide solutions.
---