The Benefits of Fully Managed IT Services
31 March 2019
Having a reliable IT system is crucial for most businesses, big or small. In an ever-evolving technological landscape, many organisations are turning to managed services for all of their IT needs. We're going to talk you through the benefits of managed IT services, and explain what we can offer here at ICT Solutions.
What are managed IT services?
The term refers to the practice of outsourcing your company's IT network support in order to improve and simplify business operations.
What are the benefits?
Managed services give your business the opportunity to focus on core business concerns rather than internal IT management. Because of this, you are likely to see an increase in efficiency amongst staff, particularly as they will be able to focus solely on their own tasks without the disruption of IT issues.
From a financial perspective, opting for managed services ensures that your IT budget is streamlined because of the regular monthly payments. If the worst happens, most or all of the costs should be covered by your fee, depending on which level of service you choose.
Furthermore, having access to a team of IT specialists means that your business can save on staff training costs. Their expertise also ensures that your business is fully compliant and averse of security risks, something which internal teams can struggle to monitor.

What do we offer here at ICT Solutions?
We're incredibly proud of the services that we offer here at ICT Solutions, and all of our packages include a wide range of support. Essentially, our aim is to deliver a complete IT department to your business, so that you can concentrate on doing what you do best, whilst our expert team takes care of the rest.
Some of the specific services that we provide include:
Set up – This involves documenting your network, finding and fixing any faults and conducting a detailed service check. We will then create an IT roadmap to illustrate and make recommendations about the current state of your infrastructure.
Team of specialists – We have dedicated account managers and remote support workers, as well as a helpdesk support team and an engineering team on hand to assist with all of your needs.
Managed monitoring – Our remote monitoring system allows us to spot any problems in your system quickly and easily. Our award-winning system will detect issues before you're even aware of them.
Ticket management – We operate a highly-effective system to manage issues on a day-to-day basis, providing complete visibility during the process.
Whilst our Bronze base package is considered to be comprehensive, we also offer Silver and Gold upgrades for businesses who are looking for extra specific requirements.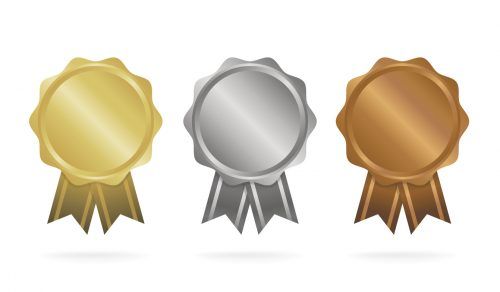 The Bronze Package
Involving all of the services mentioned above, our Bronze package provides unlimited servicing and remote support five days a week, all for a set monthly fee. If an on-site engineer is required, we would then charge for the time that they spend with you.
The Silver Package
With the Silver package, all remote and on-site support is included within your monthly fee, and you have access to an on-site engineer five days a week. There are no nasty surprises or added hidden costs, as you will be billed on a straightforward, monthly basis.
The Gold Package
Gold provides you with the ultimate bespoke cover – 24/7, 365 days a year. All costs are included and engineers are available to you at all times, giving you peace of mind. The Gold package also covers any additional 'ad hoc' support visits that might be required.
Want to find out more?
Hopefully this has provided you with an overview of the managed IT services that we have on offer here at ICT Solutions. If you want to find out more, take a look at our dedicated IT Support page, or get in touch with us directly by filling in our online contact form.
---